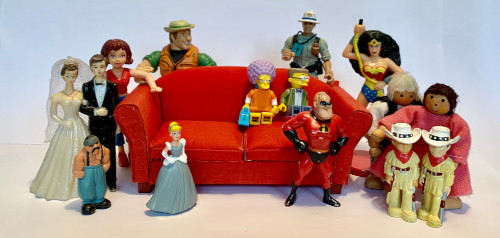 Working on yourself is an invitation to explore, to find clearer direction and a stronger sense of self. It can enliven your curiosity, build your resilience, deepen your understanding and support you to live with more integrity and satisfaction.

Giving yourself the time and attention to delve into your own life story, review your changing needs and face difficult issues, is a powerful process for personal growth.

Healthy, satisfying relationships don't just happen. They require ongoing attention and nurturing. Love is a verb, its active – continually created (or underminded) by dozens of day-to-day actions and behaviours. Problems that are not faced cause more difficulty. If ruptures are not addressed and repaired, couples distance themselves and gradually disconnect from each other.

All couples experience difficulties, and when resolved well, these episodes can be growthful and healing, deepening friendship, trust and intimacy. Long term relationships are not for the faint-hearted. We need to be able to keep our balance when our partner loses theirs.  We need to face our shadows and demons, be willing to challenge ourselves and be prepared to grow up.  The good news is that a committed relationship is an ideal opportunity to do this. 
"When you know better, you do better"

Maya Angelou
Lilliana sees clients in Lewes, East Sussex and in South Kensington, London. She also offers couple Intensives in Lewes and runs Couple Workshops for small groups. Lilliana works with people further afield by Skype and Zoom.